In this interview, we talk to Inbound 2019 speakers Aley Brown & Katie Lawrence.
We talk about #INBOUND19, revving up your Inbound engine, Smarketing, and so much more.
Aley Brown & Katie Lawrence share who should be in the room at his INBOUND 2019 session and why they should be in the room as well. They talk about about how they brought their sales and marketing team together to rev up their Inbound success and how they will share a roadmap to similar success for the Inbound 2019 attendees of their session.
Some key takeaways are:
How to align sales and marketing to create a cohesive "smarketing" team, aka moving from legacy sales to inbound.
How to provide sales visibility into marketing and lead activity to increase response time, speed up time to close, and see results quickly.
How to drive buyers who are ready to buy now to your website with dynamic content and turn them into hot leads.
🎤 More about Aley Brown & Katie Lawrence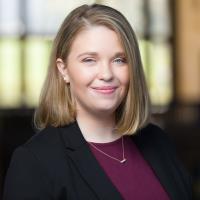 VP of Marketing
Careerminds
A marketing leader in the HR space, Aley has substantial experience in developing and executing smarketing strategies. She is currently the VP of Marketing at Careerminds, a holistic career transitions firm. Her previous experiences consist of working in marketing at PayPal, and graduating magna cum laude from KU business school. She loves yoga, reading, Bravo, true crime, and KU basketball. She lives in Kansas City with her mini-dachshund and normal sized boyfriend.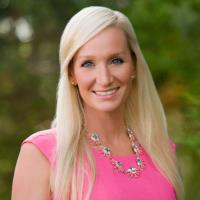 VP of Sales and Client Success
Careerminds
Katie is the VP of Revenue at HR tech startup Careerminds, where she is in charge of building out the sales and client success functions. She's found her niche selling into the HR space, leading teams, and crafting relationships with some of the largest companies in the world. When not at work, you can find Katie working on her podcast with smarketing partner in crime, Aley, running on the boardwalk in her hometown on the South Jersey shore, cheering on the Philadelphia Eagles, snuggling her pups, or uncorking a new wine with her husband.