In this interview, we talk to Inbound 2019 speaker Brendon Dennewill.
We talk about #INBOUND19, customer experience, predictable success, and so much more.
Brendon shares who should be in the room at his INBOUND 2019 session and why they should be in the room as well. He talks about how the many times in business how we over complicate things and how to get predictable success by simplifying our process to great customer experience.
Some key takeaways are:
Not having a CRM in 2020 is not an option. (And it's not that difficult to set up, especially when you see the upside.)
It's a CRM (Customer Relationship Management) platform, not a PQS (Prospect Qualification System).
Achieving real Customer Happiness, through a good Customer Experience, is one of the most efficient ways to sustainably grow your business.
🎤 More about Brendon Dennewill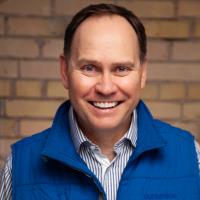 CEO & cofounder Denami.co
Denami.co
Brendon is an experienced, steady, curious, listener with a passion for problem-solving at the intersection of business, marketing, and technology for sustained business success. His value comes from his big-picture perspective and unquenchable yearning for learning, self-improvement, and wanting to improve the lives of others. He's a global citizen, passionate about helping CEOs solve their business and marketing challenges and has lived and worked in six countries in Africa, Europe, & America.