In this interview, we talk to Inbound 2019 speaker Dan Gingiss.
We talk about #INBOUND19, Content Creation, Customer Experiences, and so much more.
Dan shares who should be in the room at his INBOUND 2019 session and why they should be in the room as well. He talks about all the content that is being created every single day and how your only chance to stand out from the rest is to create experiences.
Some key takeaways are:
Understand the powerful relationship between customer experience and social media.
Learn how a remarkable customer experience can be your most effective marketing.
Be inspired by the many simple ways you can create remarkable experiences that people want to share.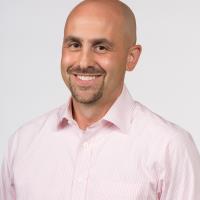 🎤 More about Dan Gingiss
Chief Experience Officer
Winning Customer Experience, LLC
Dan's 20-year career has consistently focused on delighting customers, spanning multiple disciplines including digital customer experience, marketing, social media and customer service. He has held leadership positions at three Fortune 300 companies – Discover, Humana and McDonald's. Dan is the author of the book, Winning at Social Customer Care: How Top Brands Create Engaging Experiences on Social Media, a host of the Experience This! podcast and a regular contributor to Forbes. He is a recognized thought leader:
"Top 50 Customer Experience Blogs and Influencers" by Lucep
"50 Social Media Marketing Influencers to Follow" by TopRank
"The Top Digital Marketing Influencers in 2018" by Whatagraph
Dan earned a B.A. in psychology and communications from the University of Pennsylvania and an M.B.A. in marketing from the Kellogg School of Management at Northwestern University. He is a lifelong Chicago Cubs fan, licensed bartender and pinball wizard. Learn more at www.dangingiss.com.