In this interview, we talk to Inbound 2019 speaker Dani Buckley.

We talk about #INBOUND19, sales teams, marketing teams, sales plays and so much more.

Dani shares who should be in the room at his INBOUND 2019 session and why they should be in the room as well. She talks about how many companies waste time when it comes to creating their sales plays. Her advice, just do it!
Some key takeaways are:
earn the key components that make up a sales play and why they're important
Best practices to consider when building a sales play so you can ensure it's strategic, useful, and effective
We'll walk through, step-by-step, how to build a sales play and you'll leave with a reusable framework to replicate this process over and over
🎤 More about Dani Buckley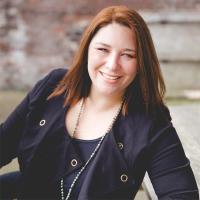 Dani has been a thought leader, consultant, and educator in the inbound marketing and sales enablement space for over 7 years and also has an extensive career in sales prior to that. She currently runs LeadG2, a top-performing, HubSpot Platinum Partner agency. Prior to that, she spent years in both marketing and B2B sales roles.
This unique background allows her to combine her skills, passions, and talents to support organizations in achieving real business results that are long-lasting and multi-dimensional.
She lives in Seattle and travels extensively for both work and pleasure. She most enjoys spending time in her camper van with her husband in the beautiful PNW!