In this interview, we talk to Inbound 2019 speaker Dylan Sellberg.
We talk about #INBOUND19, product management, marketing growth, and so much more.
Dylan shares who should be in the room at his INBOUND 2019 session and why they should be in the room as well. He talks about how marketing and project management are very similar in many ways. He also shares one thing to think about before you head into his Inbound 2019 talk. Do you think this way? Listen to find out.
Some key takeaways are:
Learn how to communicate your marketing triumphs across a wide network of stakeholders most effectively
Learn how to implement an MVP process to get your ideas to market faster
Understand the 5Cs of Product-Market fit and ruthless prioritization can be applied to your marketing campaigns
🎤 More about Dylan Sellberg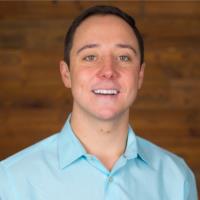 Dylan Sellberg is a Product Manager at HubSpot in Cambridge, MA. He started his first business at age 11 and has been learning ever since. Today, Dylan collaborates with HubSpot design, engineering, and product teams on the HubSpot CRM. Prior to HubSpot, Dylan worked at Catalina managing the multimillion-dollar portfolios of Coca-Cola and Johnson & Johnson.
He holds an M.S. in International Marketing and Brand Management from Lund University in Sweden, a B.S. in Sports Management, and a Lean Six Sigma Green Belt.
When he's not solving business problems through product development, you can find Dylan running around the Charles River, on the golf course, or on the squash court!