In this interview, we talk to Inbound 2019 speaker Eric Pratt.
He shares details on a new Inbound session format for agencies.
We talk about who should be in the room and why.
He drops several agency knowledge bombs and some of his wisdom as the interview progresses.
Some key takeaways are:
Make connections with agency operators in the HubSpot Partner ecosystem
Ask questions about anything you're struggling with
Share your advice on topics that you're passionate about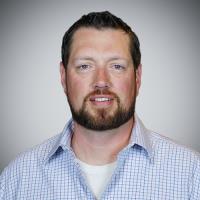 🎤 More about Eric Pratt
Managing Partner
Revenue River
Eric is the founder and managing partner of Revenue River, a digital marketing and sales innovation agency based in Colorado. As a HubSpot Partner since 2012, he built his agency to solve complex growth problems for HubSpot customers. A long-time speaker at HubSpot events, Eric has a no-nonsense approach that agency owners appreciate. He's authentic, bold, and unguarded in an ecosystem that's moving too fast for any other approach.