In this interview, we talk to Inbound 2019 speaker Jeffrey Vocell.
We talk about #INBOUND19, Marketing, Customer-centric Teams, and so much more.
Jeffrey shares who should be in the room at his INBOUND 2019 session and why they should be in the room as well. He talks about how marketing has changed, how customers are hungry for experiences, and even gives us some tips & Tricks fro his 2019 Inbound talk.
Some key takeaways are:
How buyer expectations have changed, and how we need to shift our marketing strategies
How customer-first companies are growing faster, and better, than their counterparts
Practical strategies for making your marketing customer-first and establishing yourself as a growth leader
🎤 More about Jeffrey Vocell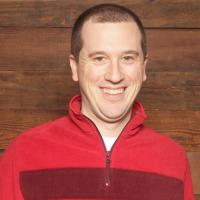 Sr. Manager, Product Marketing
HubSpot
Jeffrey Vocell is a Sr. Manager or Product Marketing at HubSpot, where he is responsible for the go to market strategy and product launches for the Marketing Hub. In his 4 and a half years at HubSpot Jeffrey has worked closely with our marketing team, and hundreds of customers and has seen first-hand how marketing can change the growth trajectory of a company.
Outside of HubSpot, Jeffrey enjoys spending time with his 5 children, flying, and catching-up on the latest great Netflix series.