In this interview, I talk with Kathleen Booth about her upcoming INBOUND 2019 talk. She shares the difference between a publisher and content marketing mentality.

She talks about how focusing on the user, loyalty, and habits can add rocket fuel to your business.

I have an epiphany about myself during this interview as well. This is on my list of must-see sessions.
Some key takeaways are:
Learn the difference between content marketing and brand publishing
Walk away with a step-by-step roadmap for driving massive traffic growth
Learn the processes and strategies needed to build a scalable brand publishing model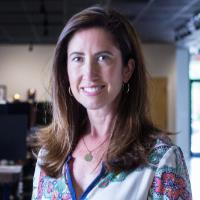 🎤 More about Kathleen Booth
Vice President of Marketing
IMPACT
Kathleen Booth is the Vice President of Marketing at IMPACT, HubSpot's North American Partner of the Year for 2017 and 2018, and host of The Inbound Success Podcast. Kathleen joined IMPACT after successfully exiting her own digital marketing agency, which she grew from startup to HubSpot Platinum level partner. As VP of Marketing, Kathleen is charting a new course for the agency as a brand publisher and events company. In this capacity, she sets the strategic direction for the company's marketing and oversees the team charged with driving awareness of the IMPACT brand, growing the company's audience, and generating demand for inbound marketing services. Outside of her work at IMPACT, Kathleen is an active mentor to several startup founders and serves as the marketing faculty for FounderTrac, an accelerator for technology startups.