In this interview, we talk to Inbound 2019 speaker Marcus Andrews.
We talk about #INBOUND19, competitive advantages, customer revolutions, and so much more.
Marcus shares who should be in the room at his INBOUND 2019 session and why they should be in the room as well. He talks about the importance of customers, customer content, and the way customers have changed over time.
Some key takeaways are:
Why going customer-first will give you a competitive advantage.
How to get the data you need to do this and truly help customers.
How to consistently turn customer success into 10x growth.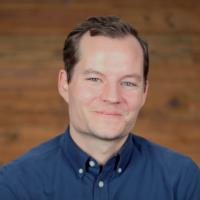 🎤 More about Marcus Andrews
Principal Product Marketing Manager, Service Hub
HubSpot
Marcus Andrews is a Principal Product Marketer at HubSpot, where he leads marketing for the Services product line. Marcus joined HubSpot from Google in 2015 and has been the driving force behind several of HubSpot's biggest launches including: HubSpot Connect, the Ads tool, HubSpot Video, and Service Hub.