Magical Content: 7 Secrets to Content That Generates the Greatest Results, ROI, and Lasting Impact
In this interview, we talk to Inbound 2019 speaker Marcus Sheridan.
We talk about #INBOUND19, magical content, getting the results you want, and so much more.
Marcus shares who should be in the room at his INBOUND 2019 session and why they should be in the room as well. He talks about how marketing teams should focus on training sales team on the what, why, and how, of content usage in the sales process.
Some key takeaways are:
Marketing teams (beginners and advanced) looking to get more from their content, especially when it comes to KPIs like traffic, leads, and sales revenue.
Leaders who are doubting the worth of content or Inbound in general, and need a "light bulb" moment where they can say, "Finally, this makes sense and I know exactly what we've been doing wrong and what we need to do next."
Sales managers that are looking for an edge for their sales team and want content that will shorten sales cycles while increasing closing rates.
🎤 More about Marcus Sheridan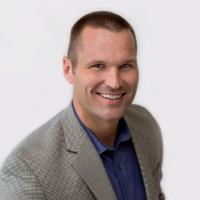 President/Partner
Marcus Sheridan International/IMPACT
Named "1 of 20 speakers you don't want to miss" by Forbes, Marcus Sheridan has been called a "Web Marketing Guru" by the New York Times and has been one of the most highly rated speakers at INBOUND ever. His Book, "They Ask, You Answer" was rated the #1 Marketing Book to Read in 2017 by Mashable.
Today, Sheridan gives over 70 Global Keynotes yearly on the subjects of sales, marketing and the future of business while also owning IMPACT, HubSpot's 2018 North America partner of the year.