In this interview, I talk with Michael J. Barber about his Inbound 2019 talk on email marketing.

We talk about how this is a new Inbound session type called Deep Dives.

Michael J. Barber shares an email marketing tip that everyone needs to know as well as who should be in his room during the Inbound 2019 session.
Some key takeaways are:
How brands can ensure their campaigns are making it to the Inbox
Design and develop impactful email for B2B and B2C audiences
Determine the right email metrics for your brand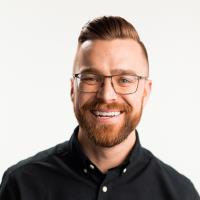 🎤 More about Michael J. Barber
SVP, Chief Creative Officer
Godfrey
Michael Barber is the SVP, Chief Creative Officer at Godfrey. He began his career at Mighty Interactive, the agency founded by Jay Baer and went on to hold roles in strategy and planning at Sitewire, Nomadic Agency, and COHN, before establishing his own consultancy, barber&hewitt. In 2018, barber&hewitt joined Godfrey, one of the largest B2B agencies, and was named one of Marketo's Fearless 50, which recognizes the top marketers around the globe driving fearless marketing and digital transformation. Outside of Godfrey, Michael hones his unhealthy obsessions with donuts, cold brew, planes, travel, and his two Westies, McDoogle and Bowie.