In this interview, we talk to Inbound 2019 speaker Nancy Riley. We also give Andy Pitre a shout out as Nancy and Andy will be co-presenting this Inbound 19 session.
We talk about #INBOUND19, Business Growth, Integration, and so much more.
Nancy shares who should be in the room at their INBOUND 2019 session and why they should be in the room as well. She talks about the growing your business with HubSpot, integrations, and even gives us a few nuggets of wisdom along the way.
Some key takeaways are:
Get the inside scoop on HubSpot's CRM roadmap and a sneak peek of what's to come
Get a tour of the new HubSpot Marketplace, and learn how to find the best integrations for you
Peek behind the curtain at how HubSpot's product organization is transforming as we focus on platform plays
🔥 INBOUND INSIDERS TRACK 🔥

The smell of INBOUND Is in the air. We're so close! Who else is excited?

With all of the product launches and updates coming from HubSpot at INBOUND, it can be overwhelming to understand what's coming out. You also don't want to leave INBOUND without knowing how to take advantage of new tools and strategies. For the first time, HubSpot is giving customers the opportunity to complete the INBOUND Insider Track to stay informed about everything new.

Once you complete the track, you'll get an exclusive certification and a chance to win VIP tickets to INBOUND 2020. Sign up now: https://www.hubspot.com/inbound-insider-track
🎤 More about Nancy Riley & Andy Pitre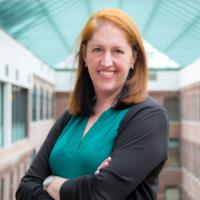 GM & VP of Product, Ecosystem Group
HubSpot
Nancy's mission is to connect HubSpot to innovative technologies that help organizations grow better, and to make HubSpot a lovable developer platform. With an engineering background and experience across multiple industries and disciplines, she brings a systems thinking approach and a passion for solving customer problems with great products.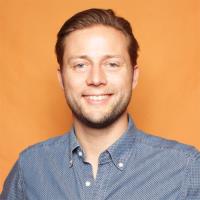 VP of Product, Customer Data
HubSpot
As VP of Product at HubSpot, Andy leads the customer data teams that build HubSpot CRM, reporting, automation, and more. With almost ten years at HubSpot across multiple roles and departments, Andy brings a strong understanding of both the business and the industry. Outside the office, you can usually find Andy on the turntables (he's a DJ) or playing with his daughter.