In this interview, we talk to Inbound 2019 speaker Nate Riggs.
We talk about #INBOUND19, productivity, Customer Relationship managers "CRM" implementation, and so much more.
Nate shares who should be in the room at INBOUND 2019 and why they should be in the room. He talks about how most companies struggle with CRM and getting it implemented though-out their company in a lasting way.
Some key takeaways are:
How not to fail at your CRM implementation
How to build a training and development cadence that will ensure your team's success
Better understanding of all the core business functions impacted by CRM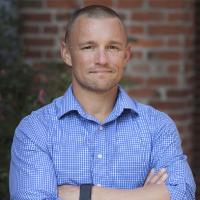 🎤 More about Nate Riggs
Owner & Sr. Advisor
NRMedia
Nate Riggs is the Founder and CEO of NR Media, a Certified HubSpot Partner and strategy consulting firm. He leads a team of experienced strategists, content marketers, and technologists that help marketing, sales and service teams of all sizes, implement and use HubSpot's Growth Stack to operate more effectively and accelerate their company's growth. Nate has presented breakouts and facilitated workshops at top industry conferences like INBOUND, Content Marketing World and Oracle's Modern CX. In 2017, Nate was recognized by HubSpot Academy for his contributions to the development of the Education Partner Program.