In this interview, we talk to Inbound 2019 speaker Nicholas Holland.
We talk about #INBOUND19, The evolution of Inbound, HubSpot Marketing Hub, and so much more.
Nicholas shares who should be in the room at his INBOUND 2019 session and why they should be in the room as well. He talks about how interactions matter and how not a ton has changed in the last 30 years in this ever-changing world.
Some key takeaways are:
How inbound is evolving, and what it means for all marketers
Why all successful marketers and businesses need to be customer-first
New enhancements and features of the Marketing Hub designed to help you grow better
🔥 INBOUND INSIDERS TRACK 🔥

The smell of INBOUND Is in the air. We're so close! Who else is excited?

With all of the product launches and updates coming from HubSpot at INBOUND, it can be overwhelming to understand what's coming out. You also don't want to leave INBOUND without knowing how to take advantage of new tools and strategies. For the first time, HubSpot is giving customers the opportunity to complete the INBOUND Insider Track to stay informed about everything new.

Once you complete the track, you'll get an exclusive certification and a chance to win VIP tickets to INBOUND 2020. Sign up now: https://www.hubspot.com/inbound-insider-track
🎤 More about Nicholas Holland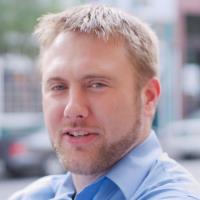 GM & VP of Product, Marketing Hub
HubSpot
Nicholas Holland is the GM of the Marketing Hub, and joined HubSpot in 2015 where he is responsible for the strategic vision for the Marketing Hub. Prior to HubSpot, Nicholas led Populr.me, a web publishing platform designed for corporate communications.
Before Populr, Nicholas was the Founder and President of CentreSource, a leading TN-based Digital Agency that has been the recipient of numerous awards, including the Nashville Business Journal's "Best in Business." Nicholas holds a Bachelors of Applied Science from Tulane University.