In this interview, we talk to Inbound 2019 speaker Oliver Lopez.
We talk about #INBOUND19, Using emotions, sales growth, and so much more.
Oliver shares who should be in the room at his INBOUND 2019 session and why they should be in the room as well. He talks about how using a framework of challenge, change, and control, can help you lean into a sales process focused on using emotion through every step.
Some key takeaways are:
Find out how to create urgency by shifting your client's mindset from "it's good enough" to "I need this now!"
Learn how to direct your selling towards people's emotions rather than just logic. No mind games, just practical steps.
Discover how to use questioning and psychology to reach the heart of your client's problems and not their symptoms.
🎤 More about Oliver Lopez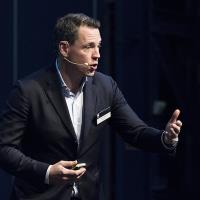 CEO and Founder
Structsales
Hacker of emotions and a driver for change, Oliver Lopez is a Swedish Keynote Speaker, and a CEO and founder of Structsales. With 20+ years of experience, Oliver has been called a speaker in the borderland of marketing and sales, as his ability to generate revenue for his clients is wrapped around the perfect synergy between marketers and sales representatives that strive to increase their profits in complicated B2B environments.
Every person who wants to lead their clients from "it's good enough" to "I want this now!" should hear Oliver speak as he's going to be showing how to challenge your client, inspire them for a change and control the process at the same time.