In this interview, we talk to Inbound 2019 speaker Tamsen Webster.
We talk about #INBOUND19, creating content, audiences saying yes, and so much more.
Tamsen shares who should be in the room at INBOUND 2019 and why the should be in the room. She talks about how "shoot the messenger" is a real thing and gives us some micro tips along the way.
Some key takeaways are:
Analyze your content for the "red lights" that lead to "NO"
Organize your content so it feels like a story, even if it isn't one (and keeps your audience hanging on every word)
Identify the five key concepts every piece of content needs to get a "YES" (and know how to find them on your own)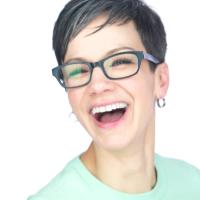 🎤 More about Tamsen Webster
Founder and Chief Message Strategist
Find the Red Thread
As a professional "Idea Whisperer," Tamsen helps people find, build, and tell the stories of their ideas. She combined 20 years in brand and message strategy with four years as a TEDx Executive Producer to create The Red Thread™, a simple way to change how people see...and what they do as a result. (Though as she'll tell you, everything she knows about people, speaking, and change, she learned at Weight Watchers.) Today, Tamsen is a globe-hopping keynote speaker who consults with enterprise companies like Verizon, Johnson & Johnson, and State Street Bank on how to get their big ideas to have the impact they deserve.