In this interview, we talk to Inbound 2019 speaker Tony Chatman.
We talk about #INBOUND19, Blind Spots, Unconscious Bias, and so much more.
Tony gives us a great tip for self-diagnosing if you have an unconscious bias. He shares who should be in the room and that get value out of his talk topic.
Some key takeaways are:
Learn three simple mind hacks to neutralize personal bias and its effects
Create clarity about unconscious bias blind spots which affect behavior and decisions
Prevent or reduce the consequence of bias in order to create a truly inclusive workplace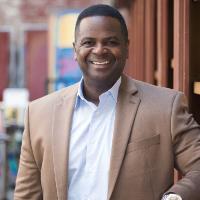 🎤 More about Tony Chatman
President, Corporate Relationship Expert
Chatman Enterprises Inc.
Tony has worked with hundreds of corporations and government agencies including the U.S. Secret Service, Chase Bank, Estee Lauder, N.O.A.A. and N.A.S.A. to help people reach new heights of effectiveness by understanding themselves and others better. As a leadership keynote speaker, his passion is contagious and his messages provide practical, usable knowledge that people implement immediately for business and personal success. Recognized for his stage presence and intensity, Tony delivers the kind of results that consistently garner outstanding and enthusiastic reviews. His profound ability to connect with every audience members ensures they come away feeling that he spoke directly to them and impacted by his message. Tony recently completed his first book: The Force Multiplier -- How to Lead Teams Where Everyone Wins.