What's In a CTA? Tips, Tricks, & Statistics
In this interview, we talk to Inbound 2019 speaker Travis McGinnis.
We talk about #INBOUND19, CTAs, CTR, and so much more.
Travis shares who should be in the room at his INBOUND 2019 session and why they should be in the room as well. He talks about the importance of CTAs, what matters most, and the research he did and will share with you the Inbound 2019 audience.
Some key takeaways are:
Location, Location, Location - where CTAs are placed matters
Actionable tips and tricks for CTA messaging
The average CTA click-through rate, broken down by CTA type.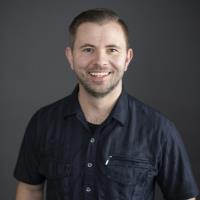 🎤 More about Travis McGinnis
I'm passionate about making things happen for our clients, thus generating real and quantifiable results. I have the joy to touch nearly every aspect of our clients' inbound marketing efforts. From social media to blogging, to PPC to lead nurturing, and email marketing. I love generating new ideas and then watching them come to life. In my free time, I brew my own beer with my dad and brother, play with my kids, go on dates with my wife and occasionally get a little gaming in.