In this interview, we talk to Inbound 2019 speaker Tyler Lessard.
We talk about #INBOUND19, being helpful, being human, and so much more.
Tyler shares who should be in the room at his INBOUND 2019 session and why they should be in the room as well. He talks about how the mindset of keeping it simple is vitally important for Inbound sales videos.
Some key takeaways are:
Learn how to boost response rates and accelerate deal cycles with personalized video messaging natively within HubSpot
Learn how to use video strategically throughout the customer lifecycle, including personalized video messaging, on-demand videos, live video conferencing, and video-based proposals
Gain inspiration from real examples of how other businesses are using video in creative ways to attract, engage, and delight more customers
🎤 More about Tyler Lessard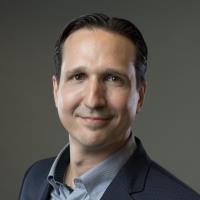 Tyler is a passionate and dynamic marketer who thrives on creating wow-worthy customer experiences that build real human connection. His content and stories will connect with anyone looking to take their content and video strategies to the next level, all while challenging you to think differently and laugh a few times along the way. Lights, camera, time for some action!