#Unpacked EP 24: Custom Scoring & Calculation
Where should I email this content to?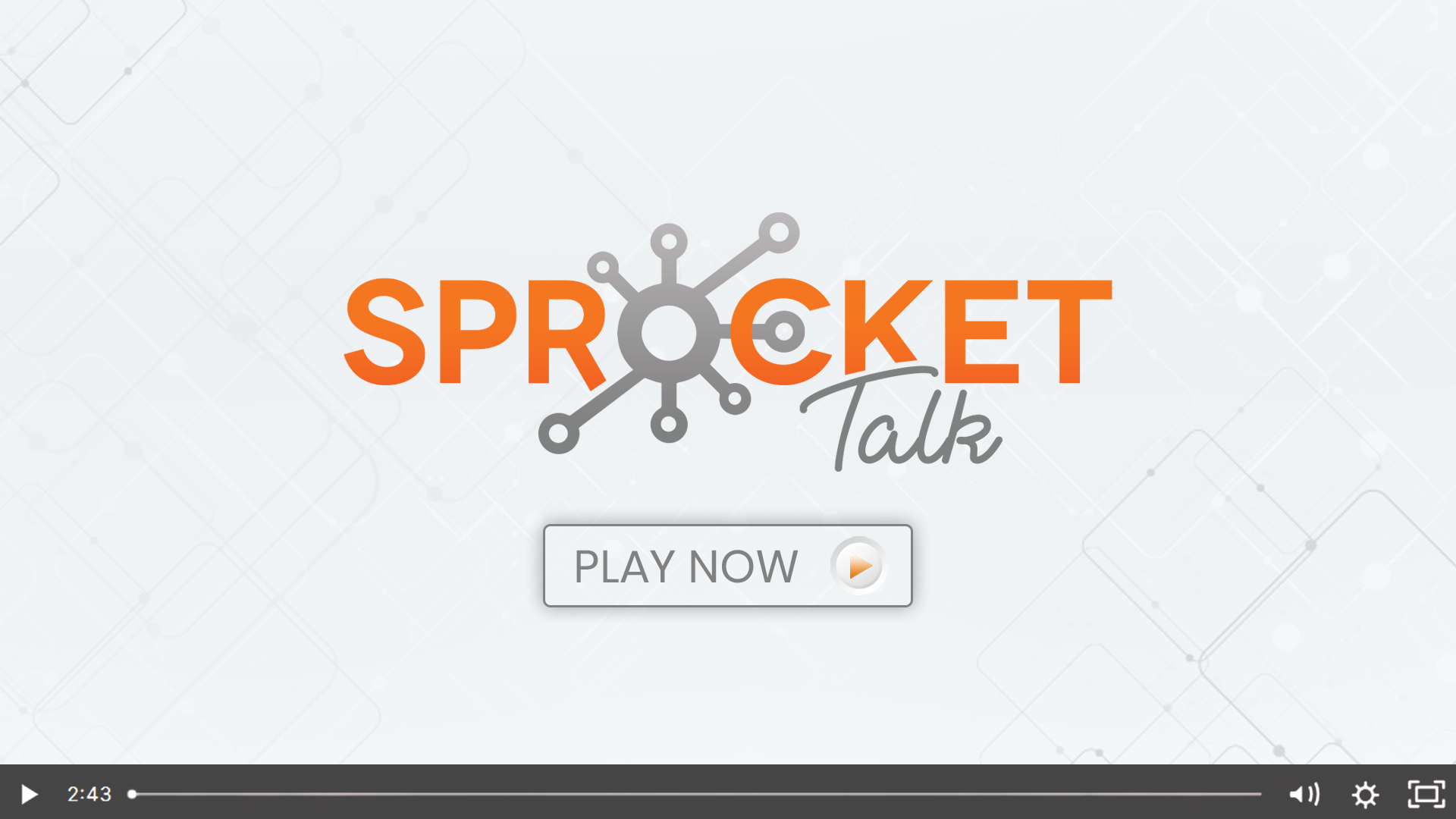 George Thomas:
Super excited to be here. Let me get our other half of the show. There we go, Mr. Remington Begg. How you doing today?

Remington Begg:
What, what? I'm doing so good right now.

George Thomas:
You have been a man on a mission working on that new course of yours, The Bot Course, which is coming out. I can't wait til the whole world gets a hold of that. Not the conversation for today, but I know that that's where your mind is at, and you've been rocking and rolling. I've on my side, been rocking and rolling with the Sprocket Talk. We just finish recording and editing How to Get the Most Out of the Slack Channels, that we're going to be releasing on a special page and maybe even out to the YouTube community so they can see this is part of - kind of behind the scenes, right, Remington? Let's unveil a little bit of what you get if you're a member. Also, they get this where they're at right now. They get this right where they're at right now, which is Unpacked. I always love these episodes.

George Thomas:
This episode is going to be a little bit different, which you don't know this until about maybe a minute ago. It's going to be - we're getting thumbs up by the way of people being here. It's going to be a little bit of a strategy, some probably talking about the tool, a lot of diving into future mentalities of how maybe things should be. Let me quit teasing this out. This all comes off of the back of one of our great Sprockets; here's Francis Bowman emailing us about the calculations in HubSpot about lead scoring, about scoring different things and, and where companies should be. So Remington, that's what we are going to talk about. But I want to start really maybe very high level. And if somebody, you step into an elevator, let's say you're at the West and you're in an inbound, right, and you've got like seven, seven floors that you can go up and somebody says to you, Remington Begg, what in God's name is calculations? How do you explain that in a simple human way?

Remington Begg:
If you can do... So simple human might not be the answer. If you can do calculations to manipulate data in Google, in Google sheets or Excel. You can in theory do it with calculations and HubSpot.

George Thomas:
So math if you want to do math basically. And so because of scoring, typically comes down to numbers and because you can use calculations for math, how many people Remy to do think right now today in HubSpot have even thought about using calculations to build a number that then is then tied into their lead scoring or some type of custom scoring that they're building.

Remington Begg:
So I think that's a double sided question. So one, I think people are doing that if they have lead scores in the first place, they just know they are. Because there is math going on with that lead score, like plus one, minus one, plus one, minus one. However, you know that score starts to be added. But when you start talking about additional fields, then you start to - you start to see some, some craziness. For instance, like I know someone that does, they'll do lead score, but then they do it times the number of employees. Because the number of employees is a really important metric. So if the number of employees is 25 and that lead score of a hundred, they got a 2,500 lead score for that contact, versus some of the others. So there's a couple of different ways you could slice it, but calculations are incredibly powerful because, the easiest way to say it is it gives you another dimension that you may not necessarily have right now.

George Thomas:
I love that. I love a new dimension, a different dimension. A sixth or seventh dimension, if you will. [crosstalk 00:03:53] If you're nerdy like that, you'll know what references those are going to - depending on, well, whatever. So Remington, here's the thing. You alluded to if people are doing lead scoring, which we've actually done an Unpacked on lead scoring and all that good stuff, but here's the thing. It's funny because I do agree with that kind of statement that you were pseudo leaning into is there's a lot of people that aren't doing lead scoring in general. So what I want the people who are paying attention to this Unpacked episode to realize is that we could talk about lead scoring and what I will call a blanket of lead scoring, which not everybody's doing, but some people are doing; where the tool is in HubSpot, you can literally set positive and negative rules.

George Thomas:
There's math, you get a HubSpot score and then you can base some decisions off of that score. However, you and I started to have this very interesting conversation outside of this episode that I want to bring into this episode and, and we should talk about how sometimes a blanket isn't enough. Now here's the funny thing. I go into other things that we talk about. There used to be a day where you just had a website, and then you needed to have a mobile responsive website. Then you need to have a website, and a mobile responsive website, and you needed to have one that was also able to be used by people who have -are deaf or blind. So there's all these different layers where a website just isn't enough.

George Thomas:
Lead scoring... I think Remington, where we're getting to is lead scoring is just not enough, but it's a have to have. And unfortunately it's a have to have in a world where not everybody has it. We've already said that in this episode. So why do you think in your mind the blanket of lead scoring isn't enough or might be kind of broken in today's marketing sales service centric world?

Remington Begg:
So that's an interesting question because you didn't ask it that time, like you did the other time. Which had nothing to do with Sprocket doc for the record. It's still is unpacked and live. So I think part of the issue is the digital marketing and sales ecosystem in regards to all the different things you've got to deal with has grown immensely over the past couple of years. And if we look at the past couple of years, it really comes down to - it used to be, someone has number of employees, give them five points. If someone has been to my website in the past 10 days, give them five points. And I'm throwing random numbers, they are not [crosstalk 00:06:25] in fact specific. Right?

Remington Begg:
But as we go through and we start dropping all that stuff in there, like it used to come up with a score and a lot of times people tried to make it fit into like out of a hundred right? In which isn't necessarily, and we talked about that in the last unpacked episode. You don't necessarily have to be at a hundred. But it's that one dimensional thing. And I think that because it's one dimensional, then it, then we also try to make it one size fits all. And when, when it was just HubSpot marketing hub, it was an all in one solution for marketing. I think that score was a great indicator to sales that marketing thinks that this lead score is really high. But as soon as you get the other hubs, suddenly now that lead score can mean different things to different people -

George Thomas:
To envision this, imagine how you go to Google maps and you can zoom in, and you can zoom in a little bit further, and zoom in a little bit further. Level one is blanket lead scoring. Now I want to unpack what you just talked about and where my brain went and hopefully where some of the viewers and listeners...[Inaudible 00:07:30] pardon me, brain went is that there might be a need for - to have a service score. There might need to be a need to have a sales score. There might be a need to have a marketing score. Imagine, if you actually had a sales marketing and service score and you saw a 50, a 75, and a 25 and what that might mean for you as a sales marketing, or service manager, or CEO of your company. You literally feel the lifeblood of where they're at or what's happening in those three scores.

George Thomas:
As long as you know what those scores mean. So that's the first thing I want to unpack as there might be need to be a score dependent upon the department of your company. Instead of just having a blanket for, not just lead scoring but at a campaign level. So, and by the way, I want to step back for a second. The audio is not good for both. I don't know how we can fix that in any way because I do not see anything that we could change. Let me check and just switch real quick something.

Remington Begg:
I am here. Can you hear me?

George Thomas:
I can hear you. So now what I need Jacob and the people who are watching that, tell me if the audio is better with what I just switched.

George Thomas:
So lead scoring, we zoom into marketing. Now marketing has a blanket score historically. So Remington, here's my question for you. And again, I'm backing up because everything that we talk about lead scoring by the way, is external. So I'm positioning in your mind that I'm still going to talk about external. But in a hot minute I'm going to flip this and I'm going to ask you an internal scoring question. Which we've never talked about. So Remington's like, Oh crap right now, like what's about to happen? But when you get down into marketing and you're still thinking about that external scoring. What is happening at a campaign level? So Remington talk about how maybe there's an actual custom score based on a campaign.

Remington Begg:
So you have to use this, you have to use this with caution. Because it has to be internal for sure. And so when we're -

George Thomas:
And I just listened to our audio, and the audio is fine on our end. So that's weird.

Remington Begg:
So I listened to audio before and it was very staticky. So now, now [crosstalk 00:09:57] it seems like you might've fixed it. So hopefully we get some feedback from the group. When` I'm thinking about the - when I'm thinking about overall, like a campaign level score, it would have to be very specific. That we kind of dig into a... Specific in the means of you'd have to create a score that's connected to certain pages being viewed, and certain CTA's is being clicked, and certain things being engaged. And you could measure out the funnel, if you will in that regard. I think that could be really compelling. But it's also one of those things that you'd really have to understand where you're coming from and where you're trying to go. And what I mean by that is a lot of times people think about the campaign in a very linear way.

Remington Begg:
So, so you should measure and put weight on the point values of things that are at the bottom of the funnel, more so than the top. Because if you think about that funnel and that funnel is laid out, not everyone's going to jump in the top. They're going to come in the sides as well. And so as you're thinking about those CTA's that are bottom of the funnel CTA's that might be engaged, you might want to show some some signal on that. It could be as simple as a score for people who opening, engage with all of your emails in each segment as well as people that come out the bottom of the funnel too. So it doesn't have to be over complicated, but the criteria would be very specific individual CTA's being clicked rather than us CTA.

George Thomas:
And see this is where I get nerdy, and where I start to fall in love with this concept. Imagine if it's a campaign or even if it's like a major topic. Sp for instance, let's take a an agency for instance. We've got a ton of services, SEO, we've got, video stuff we do, we've got web design stuff we do, we got branding stuff we do. And so blanket lead scoring just says, well how engaged are they with all of the stuff that we talk about? That's, that's great. But being able to say and go into an individual with a custom score and say, well, how much are they engaged with? Like SEO? Oh, they've got an SEO score of 75. And knowing what that score means, and it's because we're paying attention to all the `pages that are tagged SEO or have the URSEO.

George Thomas:
All the CTA's that are SEO. All the eBooks, guides, checklists, videos, webinars are SEO. And like you said, Remington, paying attention to the top, middle, bottom of the funnel as far as scoring, and that actually calculating something right? And now, you know a number of engagement to a specific topic or campaign that is happening. And now that's, you could look at seven different scores. Again, remember when I talked about sales marketing service, that CEO. Imagine being a sales rep, and realizing it's a 5, a 25, a 2000 and a 50. Well, which conversation you're going to want to have? You're going - they got score a 2000 like let's talk to them about that. That's obviously what they're researching. And then to see the fluctuation of those scores as well on specific products or what not. I mean it could be a very eye opening. Now Remington, here's, yes, go ahead. Go ahead. Go ahead.

Remington Begg:
So to that point, a lot of times people are going to start thinking specifically about the score. But I believe in professional you have five calculated properties is your limit that you can use. So what's awesome about that is you could have hidden fields informed submits, of the things that are more important. Say you have a thousand for a request, a demo, right? You could use that extra little oomph in some of those and prioritize them at the form level, to just fill out a number field that's hidden. And then use the calculation field, to calculate the thousand times whatever the content score is and to your point. And so that allows for you to have another number, which isn't the traditional lead score number; but it would be, it would be another calculated metric that is leveraging both that custom field and also that leads score field. So yes, you could do that. And at the form level it might even be more interesting because you can get more incremental.

George Thomas:
Okay, I love it. And hopefully people are realizing like with calculations, with scoring, with numbers, with values, with specificity. There are some magical things that you could start to do to visualize where people are at a level of engagement. Now, Remington, I woke up this morning, I got in the shower, I was thinking about this unpacked episode. I was thinking about all the things that I knew that I wanted to talk about and then all of a sudden my mind went into this like weird vortex warp. And I realize up until this point, 2012 when I learned about HubSpot and inbound marketing, and personas, and lead scoring, and all this good stuff. Lead scoring is always talked about from an external point of view. What are they doing with what we're doing? And I said, I wonder if I can break Remington Begg on this week's episode of unpack.

George Thomas:
And Remington, my mind shifted into this oh my God moment. Why are we not using this tool to calculate and score internal teams and things? And so what I mean by that is, let's say a conversation's right? You're using chat or bots. Is there a way to look at sales activity or - and let's even just go sales activity, or chat and bots, or tasks being completed, or any of these things that are happening between the marketing, sales and service. Is there something that nobody is talking about? Is there something that could be happening? Is there a system that could be hacked and created inside of HubSpot that you could literally score internal actions that would help your business? I know you have zero time to think about this, but this is where my brain is going and I'm curious when I bring that up, if you're like, dude, that's the dumbest ass idea I've ever heard in my life. Or if it's like, wow, you might be able to. Where are we at with that?

Remington Begg:
Nicely done. I'm almost dumped.

Remington Begg:
So there, the specifics are things we'd have to follow up on. So don't get so excited that you jump into HubSpot and try and do this. But it should work based on my understanding of what's accessible. So chat themselves, the conversations themselves are not accessible in the deal record. So the types of conversations. But you could set fields, it has via a workflow to throw scores on stuff based on types of conversations. You'd have to be in the bot flow, right, for conversation,

George Thomas:
Right.

Remington Begg:
You can also do the same thing with activities I believe. If the last activity is X, then give said score. So as we start thinking about that. You have this opportunity to have a workflow, that would check - let's say sales activity in the past week.

George Thomas:
Sure.

Remington Begg:
So we can take sales activity in the past week. We could use a deal based, I'm pretty sure you can go backwards. I think we could use a deal based or not a deal based, a contact based workflow that would allow - that's based on date and you could, the date would be the last activity date and then you could run a workflow. Then it would actually trigger on that date, like have the last activity date. They would delay another step by seven days. And you could give them a score of 10 points at that time. If they get past 10, or if they get past seven days, then you could remove those points and actually do a negative. [inaudible 00:17:49]

Remington Begg:
Now with that, you could do calculated fields. But what's interesting as you say that, is more of the roll-up reporting. And so if you're setting, if people are going through and they're passing go, and they're collecting $200. Let's say it's 200 points because they did everything that marketing said that they should. And it adds it into the contact record.

Remington Begg:
If you had a list or a report, and you actually said that you had a list of people that had this field filled out, right, because they went through. You could then create a dashboard report, that actually calculates the total of all those numbers across the board. And so yes, the number of people times 200 points, for instance, would essentially be your, your number. And if you had some things that were worth more and some things that were worth less, that point value would come out to a specific. And that could also be revenue. So the amount of revenue generated, based on these leads, because we know what the value is. That starts to be a very interesting thing because that is a lead score that could be actually revenue projected revenue dollars of conversion coming in.

George Thomas:
So here's what I want to say to all the viewers that watch this, listeners that listen to this. This was my attempt to release something into the world. And not so much of how to get it done, which Remington eloquently went into and his brain was working feverishly, which I don't know about you, but I loved watching that by the way. To figure out how could I do it? Now, here's what I would say to the Sprocket talk viewers and listeners. You Sprocketeers, this is what I would say to you. I want you to pay attention to right now, more of what would you score? If you could score things internally. What would be important and what would be success or failure to that important piece? Because I would love conversation from the sales professionals in the room of - man, if we could score internally these two or three things, or marketing, these two or three internal things, service these two or three internal things and know what success or failure is to those things.

George Thomas:
Now we can actually sit down at the engine, at the whiteboard and figure out how can we reverse engineer and build these into things or tools that people can truly use. So your homework is what are those things that we're not scoring internally. That if there was an internal score so we could build a score card, AKA the dashboard that Remington alluded to as well, would be super interesting. I know I said scorecard. I know I said scorecard, which was a trigger word for you because that's something we've been working on internal. Again folks, you're getting to watch me manipulate space and time in Remington's brain right here on Unpacked.

Remington Begg:
The more I think about that scenario, just ran through and I know I went super nerdy into it. You know what your conversion rate from a demo to a sale is. Which means if you know your conversion rate from a demo to a sale, then you know how much that demo's worth. And if you have that hidden field on that actual demo form fill-out, and let's say it's $250, you now know how much revenue you affected, even if the deals don't close for some time. Because of said action, right? So if you've got the data and you know the statistical analysis of it, because you have like quarterly roll-ups or monthly roll-ups, you can now project that information if you start storing those fields and then making those calculations. So just a thought. That's more of a reporting - it's more of a reporting field, and a hidden field thing than it is a lead score. Sorry,[crosstalk 00:00:21:46] [inaudible 00:21:48] calculated field.

George Thomas:
Calculation calculated for... [Inaudible 00:21:51] But here's the thing, at the end of the day, we're talking about math. We're talking about numbers.

Remington Begg:
Sure.

George Thomas:
Hopefully we've opened... [Crosstalk 00:21:57] Hopefully we've opened the viewers and listeners, Sprocketeers, eyes and ears to, if you're not doing lead scoring, you should be. If you're doing blanket lead scoring, you want to might want to get more micro. If you have access to calculations and you're not using it, and you want to do the micro things that you can do with that, you should probably be paying attention to that. And not only that, but instead of always thinking about something in the same way, external, external, external. Maybe you got to flip the lens on yourself and say how can we score internal actions as well. But HubSpot is a great tool. It's a great set of tools.

George Thomas:
But at the end of the day, it's how you choose to use it, what you learn about it and how far you can push it. That makes it great. Which is why I love this Unpacked show. Which is why I love hanging out with Remington Begg, cause he's AKA the super nerd. It makes me feel stupid on a daily basis. And, and so we know that we can push the boundaries of, of what we can do. Remington, believe it or not, we've been on here for almost the entire 30 minutes. So how would you wrap this up? What would you capsulate it as? What would you give maybe people as a final call to action of, your brain, your thoughts, where they should go and what they should be focusing on?

Remington Begg:
Good question. So a lot of this is more possible with enterprise. So just keep that in mind. But that one dimensional score, right? It was originally created by HubSpot when HubSpot was a marketing tool, that tied into Salesforce so that Salesforce could see the score of a contact to rate it so that they would get at, so they didn't have to dig into HubSpot to see where everything's at. That concept is still structurally sound, but because of the breadth of the service that HubSpot has, now we've got sales, service and marketing, [inaudible 00:23:46] Marketing, sales and service. And then so if you have your marketing, your sales, and your service score, then you can combine with calculated fields, all three of those scores, and you can make a delight score. And you can understand how high everyone is in regards to the engagement across all channels. Because service doesn't necessarily care about the sales score, but sales is definitely going to care about the service score.

Remington Begg:
And so if you get an NPS score of 2, that should divide down your score essentially times 20% right? [inaudible 00:24:17] So you could go really, really deep in that and leverage that, leverage that information and that engagement you're getting from your customers and start to really kind of be intentional about what that wholesome score is, and what essentially the marketing score is trying to be. But then have those multiple dimensions to be able like, oh, we got a really high marketing score, but we got a really low sales score. What's wrong here? You can uncover so much with those multiple dimensions and you really could have, I think sales enterprises 15 different scores. So think about how you can measure in 10.