#Unpacked EP 21: Inbound 2019
Where should I email this content to?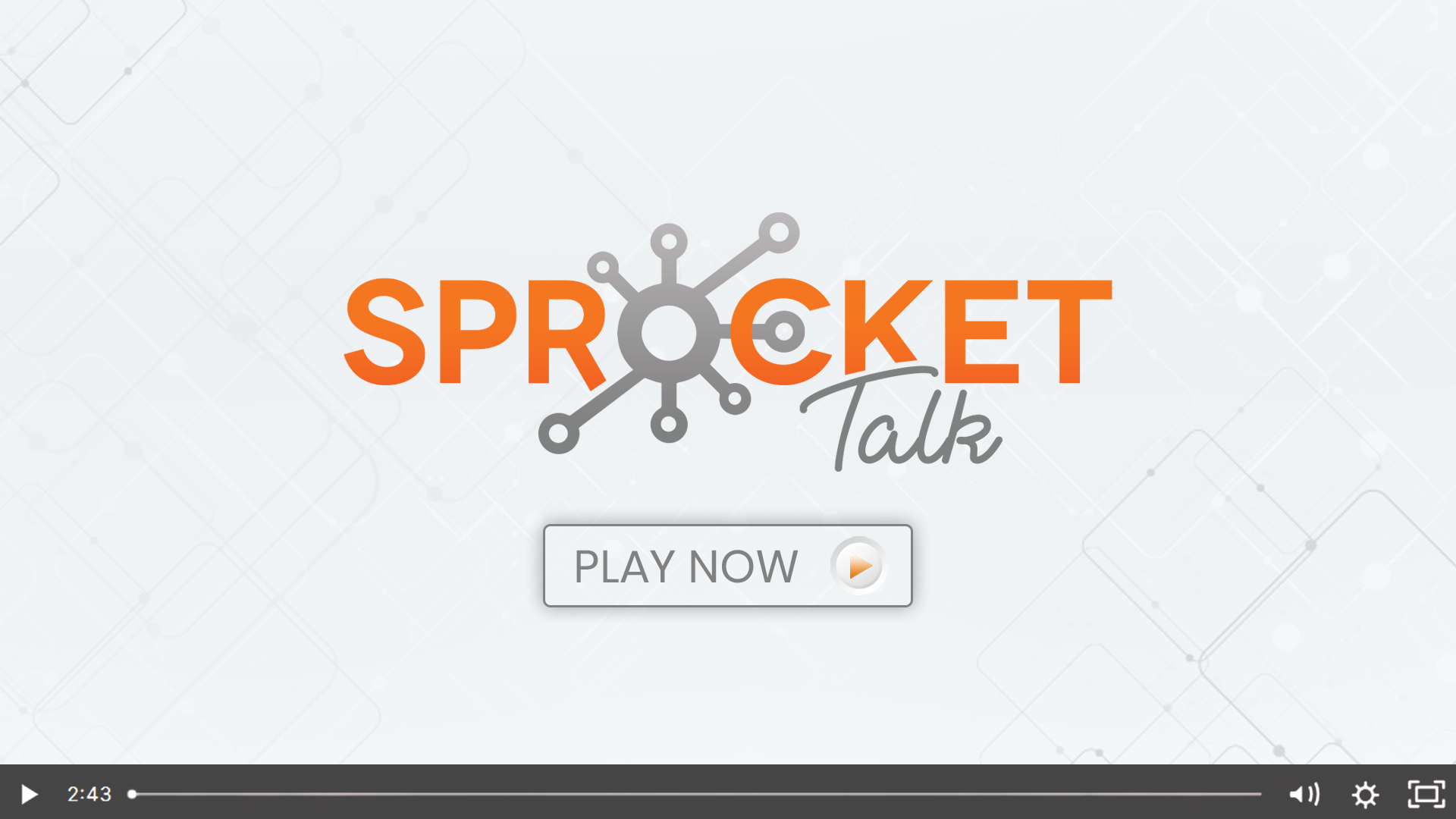 George:
... It's Inbound. And, because we've got the three of us here together, I want to start out with something that might be a little bit inspirational, because, Inbound is about being inspirational. But then, I want to get into audience questions, because we do want to talk about tactical. And, depending on how many questions we get, I may even just throw some real nerdy questions towards you.

Remington:
Oh, of course.

Dan:
Yes.

George:
And, some OG questions toward you.

Dan:
Bring it on.

George:
The only rule is that, you guys are not allowed to ask me anything during...

Remington:
You realize that we love to break the rules, right?

George:
Yeah, I love to break the rules. So, you can ask me anything, actually. So, let's get started into this. And Remington, here's my question, because you have been doing Inbound since 2012. And, you've got really nerdy in HubSpots, and when people think of, like, building on the CMS, or doing things that HubSpot themselves say, are impossible with the tool, and you being able to do it. My question to you is, putting the time and effort into that, how do you think that HubSpot and Inbound marketing has changed your life, and the business that you now run?

Remington:
Great question. It's allowed for a platform, literally and figuratively. It's also made it so that I think Inbound specifically is really cool because it brings a whole lot of people together. It's drinking from a fire hose for sure. I had noise canceling headphones on for a half hour last night [crosstalk 00:01:36]. But it's been really cool. For me, the first couple years was a lot of learning. The last few years has been a lot of confirmations. I haven't gone to many sessions this time. But the conversations I had have been absolute fire. Just being able to ask about how things are going, or really... I tweeted a while back, I get to come see my Hub family. And I mean that literally to everyone. It's like old friends. It's really fun.

Remington:
From a business point of view, the partner program, and stuff. We got on it relatively in its infancy. Now they have 6,000 or so partners. Don't quote me on that.

George:
It's close to that, yeah.

Remington:
So that's been a journey and a half. But now I get to affect other people's livelihoods, like you guys, by having you a part of the family too.

George:
Nice. So Dan, I want to turn to you for a second because you literally are the OG of Inbound.

Dan:
By literally, do you mean literally?

George:
I do mean literally, as in you went to Inbound before it was Inbound.

Dan:
I did.

George:
You went to the HubSpot's summit, or partner summit or whatever it was called back in the day, and I'm curious to get your thoughts on what has changed since the first one, and what is maybe the most positive, and potentially the most negative things that you've seen through the years of attending Inbound and being part of this culture?

Dan:
A lot has changed. Dharmesh grew a beard, because back then he wasn't. I have a lot of gray or chrome in mine, so that's changed.

Dan:
No, that first year, I came back in 2011, it was Inbound Marketing Summit. HubSpot was a sponsor of that, and then they had their HubSpot user group summit. It was three or four days of really cool stuff. Guy Kawasaki spoke. Chris Brogan was in the audience just sitting next to me learning. I got to meet Brian and Dharmesh, because they were just hanging out afterwards. It was tiny and amazing. What's changed-

Remington:
HubSpot was tiny too.

Dan:
What's that?

Remington:
HubSpot was tiny too.

Dan:
Yeah. Absolutely. Yeah, 150 employees maybe to 10,000 now.

Dan:
What's changed is that as big as it's gotten, it has stayed that small because the community is so connection oriented, so giving. Today I went to Geraldine DeRuiter's session. Her husband is Rand Fishkin. They're big names in the world. I got to hang out with them and just talk. I'm sitting next to a woman who introduced herself as Kirsten. I said, "Oh great. Why are you here at Inbound? What do you do?" She's like, "Well I do some freelance graphic design. But also I'm married to Dharmesh Shaw." I was like, "I thought I knew you." I'm going to sit next to Kirsten.

George:
That's awesome.

Dan:
They are in your words, George, happy, humble, helpful humans. And the community has stayed that small. It's amazing.

George:
I think for me, to go off what you're talking about. When I started coming to Inbound in 2012, the thing that I really connected with was this be more human. I remember the video, Don't Call Me a Customer. Do you guys remember that? I also will never forget the first intro where it was Brian and Dharmesh wearing orange jumpsuits. It was an ACDC song. The Helicopter calls in, and I'm like, "This is awesome." I was hooked at that point.

Dan:
I made orange.

George:
I'm down for this. But that level of humanness that still continues to be with the core people who have been in this Inbound space, this HubSpot space. Even people getting baptized into that, if you will, as they bring on new folks.

George:
What surprises me is, I always thought there was more HubSpot users at Inbound that people who aren't HubSpot users. It's actually totally wrong. There's, I think it was what, 60%-

Dan:
It's about 30% that are-

George:
That are HubSpot users, which means... math, I'm good at... 70%.

Dan:
There you go. Well done.

George:
Are not even HubSpot users.

Dan:
I'd high five you, but- [crosstalk 00:06:07]

George:
No, we'd knock stuff over.

George:
I'm going to go one more thing here, and then we'll go into any audience questions that we may have, or we'll get tactical. And I'm kind of playing tennis here, I'm going to come back to you. Remington, if you were in an elevator, and somebody asked you, "What the heck is this Inbound thing?" How would you answer them? What would you tell them?

Remington:
It's a customer-centric way of marketing. It's actually focusing on the person and their problems, rather than the company and what they're selling.

George:
That's it?

Remington:
Yeah.

George:
So it's only a three floor building?

Remington:
Yeah.

George:
Okay.

Remington:
Because they'll say, "Why?" That's the thing. Get them to ask, "Why?" That's the most important thing.

George:
Dan, as the marketer for-

Remington:
Big ascension in the onboarding document.

George:
As the marketer for the company, if you were in an elevator, and somebody asked you... by the way, I love elevators. I'm just going to throw that out there.

Dan:
Do I have to talk to people in elevators?

George:
Typically, because they can't escape-

Dan:
I take the stairs.

George:
I know when the doors close I have them. And I literally look at oh they're on the 14th floor. I'm on the seventh, but I'm going to say, "16 please." Then I can talk to them for a while.

George:
But if you're in an elevator, Dan, and they asked you, "What's the most important thing I can do as a marketer for my business?" What is your knee jerk response? "Well this is what I'd work on right now."

Dan:
I would work on being human, and real, and connecting, because marketing is just starting the conversation with somebody who could be either an ideal customer, you best customer, whatever you want to call it. It's starting that conversation. That's marketing. Be where they are and be ready to talk. Which then gets into that they ask, "Why?" Or "How?" That's the tactics then. Conversational marketing. SCL, social media, use video. "I loved your video presentation."

Remington:
Thank you.

Dan:
For small one-to-one videos, 14 tips, tricks is amazing.

Remington:
It was okay.

George:
Oh, wow. Okay. All right.

Remington:
Okay. Well, you're in the middle here. It's not fair. We have to gang up on you.

Dan:
George, what would you say in an elevator-

Remington:
There's only seven floors.

George:
Oh man.

Dan:
I want to know-

George:
I'd say, "Floor eight please." No, I'm just kidding.

Dan:
How would you explain this event somebody on an elevator, where like, "Yeah, I just came from Inbound." "What's that?"

George:
Yeah, well first of all, if I had to describe it, it would say, "Life changing." For me, we actually stumbled. When I say we, I mean Zack Basner, who's a friend and employed in another agency. But when this all started, we worked together at Wild Boy. In 2012, we stumbled across... By the way, I'm only on floor one. It's an old elevator with the chains-

Dan:
Is there one in your office?

George:
Yeah. Yeah. In 2012, we stumbled across the world's largest webinar, which is amazing, which by the way webinars are not dead. That's tip number one, as I'm talking to them. And that they should still create webinar content.

George:
But stumbled across this world's largest webinar. They were giving away free tickets, which by the way, is tip number two. You should always give away free stuff, because it's a really great way to get people into your community and into your marketing. We won tickets. We came to Inbound 2012. There were 2500 people here. I got to hear Gary Vaynerchuk talk. Before that I was a designer, developer, nerdy do, give me a Pizza and a six pack of coke and leave me alone type guy. Believe it or not. Yes. I saw Gary Vaynerchuk on the stage and I said, "I want to do that."

George:
When I said, "I want to do that," what I meant was I wanted to learn all about this thing called marketing. This thing that HubSpot was saying, "Be more human." I wanted to be able to help companies not treat customers like customers, but treat them like valuable people that they are with challenges, and worries and fears. I just really bought into that.

George:
I went from know absolutely nothing about Inbound or HubSpot, or this game, and now get a chance to do Podcasts, get a chance to create content, get a change to help change people's lives. It really is because of Inbound, and because of HubSpot, HubSpot Academy, the community, talking to people, interviewing agency owners and folks like Rand, and whoever. Really, because I think I'd say life-changing and then I would say a catalyst for learning. The more you learn, you more you earn, the more that you can turn around and add value to the world.

George:
I'm at the seventh floor. The doors open and we walk out, and they go, "Where do I buy my ticket?"

Dan:
There you go. Inbound.com.

George:
Inbound.com. But of course, somewhere in there I would tell them to go to Sprockettalk.com also and sign up for our free membership where they can watch webinars with deep level information. Tying back into my tips, that I would have shared with them during the elevator ride.

George:
So we should probably take some audience questions. You've got Dan. You've got Remington. You've got me. Maybe raise your hand or shout out a question that you may have.

George:
Yes.

Speaker 4:
I'm super excited because my husband and I just started a Podcast.

George:
Awesome.

Speaker 4:
[crosstalk 00:11:55] ... for sales professionals. It's just exactly what you just said. It had to take a positive customer focused approach. I've been practicing with mindfulness for more than 30 years, teaching for about 10, in sales more than 35 years. My husband's been in sales for more than 35 years. We have so much content that we're so excited to share. I've got GarageBand fired up and our-

George:
Nice.

Speaker 4:
AKG 220 mics, two of them. And two by two ran solo. We've got all of this. I just got three episodes posted right before Inbound, and I'm trying to make them short and actionable. Under six minutes for sure. With a little guided meditation at the end as part of the six minutes. I can't tell you how excited I am about this because I feel like there's a place for this. So, now what? Now what do I do?

George:
If I rephrase the question slightly, I think it's how do I promote this podcast that I'm super passionate about. Would you agree with that?

Speaker 4:
I would agree with that.

George:
Dan, I'm going to turn to you because you're the podcast ninja. I have some thoughts too. I'm sure Remington, you do as well. But when you think of we just fired up this podcast. We have zero community. We know that it's going to add value to the community, and you think of promotion. What's the first thing that you think about?

Dan:
I would say, my feeling is with almost anything with content, find where people are that you can learn from, and just begin to engage. Places like Podcast Movement, Podfest. Those are both events. They have communities on Facebook. If you just go in and join them, and then listen and read. Connect with people. Ask them questions. Libsyn is a fantastic podcasting hosting company. Dave Jackson is one of their folks. Dave has been doing podcasting since before it was podcasting, when it was just audio files on the Internet that nobody knew were there. Dave is amazing. Connect with him, and just learn. Just listen.

Dan:
Then, at the same time, go to the community that you're trying reach. So if it's sale's people, look for sales groups, whether it's on LinkedIn, whether it's in person. I can't tell you how many times I've said just at Inbound, "Oh you work with non-profits. You do this. I have a podcast that I help produce that I created that deals with domestic violence and sexual abuse. Here's my card for that. Give it a listen and tell me what you think." Just those conversations. So many of us focus on digital and social and we should, but what happened to just having conversations?

Dan:
I love my phone, but when I'm out walking the halls, I'm looking up, looking at people, just saying, "Hi." When I sat down next to somebody, we just started talking, and it was, "Oh you work for the nonprofit Thousand Points of Light. That's amazing. I remember George Bush talking about that. Hey, by the way, do you do podcasts?" She was like, "You know we've thought about it." I said, "Here's my card. Let's talk. If you do, I'll give you advice and connect you with people." Then she got my card, and said, "Oh, you have a podcast? Let's talk." So it's making those connections. Then just using the normal tools. Using social media. Creating a Facebook group around it in some way for one of those episodes. And then measuring it, and just watching that grow, and figuring out what works and what doesn't.

Speaker 4:
What were the two first things you said other than Facebook communities?

Dan:
Podcast Movement. That's a live event, by the way, that travels around the country once a year, and is amazing. Then Podfest, which is Podfest Multimedia Expo, is always in Orlando and Chris Krimitsos that runs that is amazing, but both of those events have Facebook groups, and the podcasting community is extremely giving.

George:
It sounds like an event that Gera should put on. Welcome to Podfest! All right that was a really nerdy joke. Most people didn't get that. It's like pods and then... anyway, never mind.

Dan:
I was thinking Ozfest, that was my... Anyway.

Remington:
Hang on, so...

George:
Yeah. I'm going to you. He didn't take mine, but you, how would you... zero audience... promote your podcast?

Remington:
I'm super busy in the agency. Well, we all are. But I'm moving all these chess pieces around, and a lot of times I even had a conversation with Dan the other day about, "Hey, do you think this is worth it?" I would say, just keep going, because it was right after... If we look at stats, it might not be what you want it to be. Hell, probably never would be, because you think you want your baby to grow. But it's the one person that it affects.

Remington:
It was funny because right I after I asked... It was two days after I asked Dan that question, one of our customers jumped on and actually was on a meeting that I had. He was like, "I just want you to know your podcast is amazing and it's helped me so much in my business." I was like all right, I'm good. Just keep going. I don't even care what the stats are on it now. It's one of those things that you can get really tired and it can just be one more thing. But yeah, just stay committed because as you start seeing those things, it's just going to start to snowball bigger and bigger.

Dan:
And real quick. About stats. The average independent podcast is 150 downloads per episode maybe. It doesn't take much to get to that. If you're only getting 50 downloads an episode, that's okay. If you get 55 next month, great. And it's evergreen content. It's always there. It will just keep adding up. Don't think of numbers like Joe Rogan or Serial or NPR. You're not going to get a million. It's fine. Not going to get rich. It's fine. But grow in your own way, and compare to your last numbers.

George:
Yeah dude, before I give my tips, I'm going to hop on. I love that if you're giving value it's okay. If your goal is to get rich, don't do it. If your goal is to change the world, or at least one person at a time, like Remington's saying, then absolutely do it. Double down on it.

George:
I'm going to go pseudo nerdy here for you for a hot second. If I'm starting a podcast, and I have zero listeners, especially with Google now saying that they're going to index podcasts in to search results, I'm going to totally go with keyword focused topics that sales reps are looking for, so the problems and challenges that they're facing, the things that they deal with every single day, because they're looking for an answer to that. SEO, search engine optimization all the way for at least the 10, 20, 30 first episodes. Of course, I'm going to share them on socia, like has been said here before.

George:
Now when you started to talk about your set up, you said, "We got two mics. It's me and my husband." That's awesome. But if I knew I was starting a podcast with zero audience, I would also figure out a way to maybe have one or two, three episodes that it's me and my wife, my wife and my husband. And then I'd figure out how to have one or two that's a guest that I can bring. Then one, two, or three with my husband, and then one or two with the guests that can be... Because then I can leverage their audience in a very human way, not in a spammy way, but in a very human way to get them to drip into the conversation and get to know us by already knowing them.

George:
They know, like and trust, XYZ person. Now they know, like and trust you. The good thing you have going for you is you're talking about creating six to seven minute pieces of content, so it's micro content, which let me just tell you how smart that is, because sales doesn't have time. You can't ramble on. You got to cut the fluff. It's got to be in and out.

George:
You've already got a great strategy for who you're going to talk to. Now it's just again, who are the powerhouses in the sales world? How far up can I score? Can I get Daniel Pink to be on my podcast?

Dan:
Yes you can.

George:
Because he's got a giant-

Dan:
All you got to do is ask. I'm not even kidding.

George:
He's got a giant audience. And you're saying, "Daniel, can I talk to you for seven minutes?" You're not saying, "Can I talk to you for 30 minutes." Or maybe for when it's a guest, maybe it's 15 minutes. I think that's what I would say. Hopefully all that helps you as far as getting this podcast rocking and rolling.

George:
The other thing I would say is you should probably share it with a guy named Remington Begg, Dan Moyle, George B. Thomas. Because they may listen to a couple episodes and actually share it out to their social platform. That might help as well.

Dan:
True. Yeah. Yeah. Don't be afraid to ask. When it comes to those guests, when I launched my little personal podcast, and I'm nobody, I asked David Meerman Scott to be one of my first guests. He said, "Yes." I asked Dan Miller, 48 Days to the Work You Love. He said, "Yes." Because we had some kind of relationship, they knew me a little bit, but their audiences were huge and it helped. So it launched it. Yeah. Great advice, George.

Speaker 4:
Okay. Thank you so much.

George:
Yep. Any other questions from the audience? Yes sir.

Remington:
Oh, look at the list-

George:
All the hands raising. My goodness.

Speaker 5:
I've been following you guys every year, to right now. My question is for Remington for you. You have been talking about not asking about [inaudible 00:21:46] and other information which I'm thinking of where that information is working on your website. Can you just give some examples where you have limited documents on your website. How you are helping them out in terms of the conversation marketing.

George:
Yeah sure. Let me just rephrase this for the audio file just in case. It's basically, Remington, I hear that you're the conversational marketing God...

Remington:
Small g, but yes.

George:
Small g. Could you give me some examples of where that junk is working on your website?

George:
So let's go with that.

Remington:
Yeah. How we think about leads is so ingrained in us from that email address. They're almost not human until they give us the email address. They're only a number on an analytics. When you stop thinking about that separation, and start figuring out where people are going. You might talk about finding high intent pages and then understanding the different types of users that are coming in there. You start to be able to think about how you can have conversations. What I say is, "Guide and ask," or "Give and get." The easiest way to explain it would be if you have a blog post that suddenly is getting a lot of traffic, but it's not converting to CTA clicks, what you have to do is you have to pass that through to another page that you believe to be relevant for the audience. You should also probably change the call to action. So as you're going through with that, you could be... A lot of people are having this problem, and through some stats out there, where that pop up would happen, and driving them to a little bit more of a direct message.

Remington:
Two things happens there. If they engage in that bot, and they go from that blog post that's not converting to another page, you now have an action that confirms that they believe your truth in regard to that first message. When they click that, depending on your tool, and most of the tools do work this way that can do conversational, now you could create another conversation on that next page that knows that user profile. By doing that, it starts to sound pretty nerdy, but it really isn't. They had this conversation, and now these are the potential outcomes that we could go after. That's one way to do it, just with conversational.

Remington:
On impulsecreative.com we have a persona selector, and it brings it... My definition of persona is a family of people, like I'm a CEO of an enterprise company. That's a persona. That's a lot of times what Brian Halligan is saying that needs to be blown up, and I agree. But when you start taking it to a user story, it's I'm a CEO of an enterprise company and I need more leads, or I need higher conversions. Now you're bringing it to more of a specifically intent. We actually have made it so that you choose those two options and you get a different message that pops up on the bot saying how we can help, and the types of content. Literally giving links to other pages that can help.

Remington:
Neither of those things took any information from the prospect, but they're still being measured similar to how Amazon does as you come back to the sight and choose something else, where you can start creating those engaging conversations.

George:
Is it literal links, or figurative links?

Remington:
Oh, son of a...

George:
I'm just asking.

Remington:
Literal.

George:
Okay. By the way, Dan and I were over here having a side conversation of how you always blow our mind when you talk about conversational marketing. It's crazy.

Remington:
I'm glad it was recorded.

George:
For sure. All right. Other questions from the audience.

Speaker 6:
I want to go back to the launching of a podcast. You talked about building the podcast and pushing it out to the world. How do you avoid pod crap? 95 out of a hundred podcasts are awful. If you're launching a new podcast, what's your formula for success in terms of the format of the actually podcast?

George:
Oh man. That's good. That's good. I've created a few podcasts over the years. To be honest with you, I always start with the user in mind. Once I know who's... I should say not the user in this case, the listener. I start with the listener in mind, and I try to think of two things. I try to think about how I can add value, a.k.a. educate them.

George:
The second thing is, are there micro ways inside of this that I can also entertain them? Because if you're driving to work, or you're lying in bed on a trip you don't want to be bored out of your mind, and so it needs to be a pleasurable experience.

George:
Once I have those things in mind, then I start to break it out into sections. I might have during the intro we're going to talk about XYZ, and every week we're going to talk about XYZ. And it might be just a big thing, and there might be... Let's just say it's in the news. Then you have a section that's in the news. Then I'm going to have a section that's going to pull in community. So this week's tweets of the weeks, or week. Anyway, glad we recorded that. That was awesome.

George:
So how can in entertain? How can I add value? How can I incorporate community? Then I'll have my outline. And I'll have probably three, four, five different sections that I want to go. Now the reason that I'm going in the direction because what I want you to realize is part of not creating pod crap, is making sure that it's super repeatable, and that you can get into a cadence and an understanding as you and your co-host, or you and your interviewee, understand the pace of what's happening next and where you're going, so there's less thinking and more doing during that time.

George:
The other part of this is when you have it laid out, and when you say pod crap, let me tell you what I think you mean, and you can tell me if you agree. Most podcasts have some type of musical intro that goes way too long. Then they take 10 minutes to talk about their mom, their sister, their brother, their cousin before they actually get into the good stuff. Then they ramble on for an additional 10, 15 minutes when it could have been shut off, or then have a one minute musical interlude that their cousin's brother actually wrote and produced so they stuck it at the end of their podcast. Yes?

Speaker 6:
Pretty darn close.

George:
Yeah, so don't do any of that, then it's not pod crap. What I mean is you got to cut the fluff, and you got to cut any rambling. It's got to be super succinct. Thinking education, thinking entertain, thinking community, thinking sections, and think that the listener just wants to get in and get out, it won't be pod crap.

Dan:
So, all of those things, and also I think companies are jumping on podcast because they've heard that someone said that they're awesome. Then they are going into it from a monetization point of view. When you start thinking about it from that point of view, that's something that is going to be hard for you not to be promotional, even in your conversation. But I think trying to avoid that, or understand that that will come. The podcast from a company point of view should instill confidence. Or you get to borrow other people's confidence if you're interviewing, and that kind of thing. That guy told me that. That's one of those things I think they can get promotional too quick, when sometimes it's not necessary. You're there to share some info. The Sprocket Talk videos that we do are a perfect example of that. We aren't like, "Hey, sign up for Impulse Creative. We can help you do all this stuff." We're just putting the content out. And people are going, "Wholly crap. I don't have time for that." I think you'll get a by-product if you're coming to it from a company point of view.

George:
Do you have anything to add?

Remington:
I would add that keeping in mind that Podcasting is still media. You wouldn't walk into a TV station and get on the evening news as an anchor without some kind of training or practice, or as a reporter, or whatever. Treat the podcast the same way. Get better at it. When you say pod crap, my thought was, I had the opportunity to listen to a podcast. The guy told me about it. I thought it was going to be amazing. It was a history type thing. I'm not going to be in the podcast. I was so excited to listen to it because I thought this is going to be really cool. It's like history, tourism, something or other. I listened to it, and I'm like, man terrible music. Not good sound quality. Dude you're really flat and boring. I just don't love this.

George:
It was great!

Remington:
Right. I thought. Oh no. But if I were to coach this person through it I would say, "Look, your interview style needs to be taken up a notch. Go watch people like this morning we had Katie Couric on stage.

George:
She's awesome, by the way.

Remington:
She was fantastic. Look at other great interviewers. Barbara Walters, Tom Brokaw, there's a bunch of people now, Anderson Cooper. There's all these people out there. Take notes from those interviewers, if you're going to have interviews. If you're going to do a monologue type podcast with tips or whatever, this kind of thing, go look at somebody who does that. Take notes from that. Take maybe an online course that teaches you how to be a better broadcaster in some way.

Remington:
I think those are all important things. And think about things like equipment. Now with that said, here's the thing. There's a friend of mine who has a podcast who he breaks two rules. You talked about being succinct. This guy can have a podcast that can go three hours. So length is all subjective. He also, early on, had audio that wasn't the greatest. There were times where I'm like, "Christopher, I can't understand what's going on here." And yet it grew to be this amazing show. It was one of the top 10 or 20 in the world as far as business goes. Amazing. So, you can break some rules sometimes.

Remington:
If your contents is really freaking good, maybe the audio is a little bit okay, but if you can have good audio, and it's not that expensive, ATR USB 2005 mics are maybe $120. They aren't that expensive. The Yeti Blue mics, nice mics, but if you don't know how to use them, they're going to sound like crap. You're going to sound like you're in an empty room and it's going to be terrible. So there's just there's just a few things there. New equipment, get some coaching, this kind of thing, but that will help you avoid that pod crap and then everything else these guys said.

George:
Two last things that I'll say is also, you should have a goal in mind, and you shouldn't start a podcast because you want to have sponsors. I'll throw that in there. The other thing is I really think we should actually create a new platform called Podcrap, and it's for all the marketers that know other people suck worse than they do, and they can go listen to those episodes. I think that's a million dollar idea right there.

Remington:
Let's do it.

George:
Welcome to Podcrap where we show you, you don't suck as bad as you think you do.

Remington:
I like that.

George:
That would be awesome. Any other questions from the audience?

Dan:
Remington is buying that URL right now.

Remington:
I can't because I was going to tweet something and video took over my phone.

George:
Any questions?

Speaker 7:
I'll go next. I'm going to date myself here by you're familiar with Robert X Cringely who wrote a book a long time ago called Accidental Empires about the growth of IBM and Microsoft and some of those names. As you guys think about your own careers, and thinking about HubSpot, growth is no accident, but sometimes parts of our growth are accidental. What have you done that either you screwed up or was accidental and you won as a result. What memories do you have that you can share?

George:
Dang. That's a good question, first of all.

Remington:
I have lots of bruises. I've owned Impulse Creative for 12 years, almost 13, which for inbound agency is actually quite a bit. Accidents. I like to think I'm a pretty intentional guy I'm not surprised by much because I usually look at all the ways it can go wrong, and then figure out whether we can survive those things. It's a very interesting way to live life. I don't actually that way personally.

Dan:
We'll ask Rachael.

Remington:
Yeah. She'll laugh at you.

George:
I'll let you ask her.

Remington:
He already did. I thought I was going to get beat up on the podcast. Accidents have happened for me more around people in regards to as an owner you want to align everyone on the same vector. You want to get everyone going in the same direction, rowing the boat in the same direction. However, you want to visualize it. The assumption sometimes that that is happening is probably one of the biggest areas where we messed up. I lost a lot of my team a while back and looking at it, it was probably one of the most painful experiences of my professional career.

Remington:
But now, I learned a lot of lessons. So coming back from that, I sure as hell know what not to do. But on the flip side, I feel pretty damn lucky because I didn't take those lessons for granted. We'll put it that way. So, I got these two guys that work with me, which is great, but I've got 14 people that trust me enough every day to come to work. That's a huge thing. That's probably one of the biggest areas. I didn't pay enough attention to that in the beginning, and I took a lot of that for granted. So that's mine.

George:
Yeah. Do you want to go first, or do you want me to go first?

Dan:
Flip a coin. I don't care. Go ahead.

George:
Go ahead.

Dan:
Alright. We're too Midwestern up here. Too gentlemanly. I'd say my biggest crash probably, I think similarly happened I don't think because of anything I did. My therapist tells me it wasn't my fault, but I pay her too, so... I had my dream job. I thought, "Man, this is it. This is going to be amazing." And it was great for about a year and a half. Then out of nowhere, it went away. I was let go. I thought, "Well, there goes my career." Imposter syndrome came up, rearing its ugly head, said, "See, I told you, you weren't that good. I told you, you were nobody." I thought, "Oh no. Now what?" My lesson was that life is hard. And growth comes from those bumps in the road where I could have said, "Well, I guess I'm going to go get out of marketing now." I'd been houseproud customer for six and a half years. We'd had a couple case studies done. I've spoken at Inbound three years at that point.

Dan:
I had a pretty decent life going. And I left a corporate job to go to this other job. This small agency. This really cool thing. Work from home. This is going to be amazing. Then when that went away, I thought, "Okay, I shouldn't be in marketing I guess." Instead, I let that happen for about five seconds. Then I called my wife and I was like, "Honey, it happened. Now what do we do?" So we went to a meditation thing. We went to your faith side of things. And we just buckled down then, that day, and I made phone calls.

Dan:
It's funny because at the time I called Remington. He was one of the three people I called first. I said, "Hey man, this job went away. If you have any connections in this marketing world that you'd be comfortable connecting me with, I would really appreciate it." He didn't hire me at the time. He didn't have a spot. Whatever. It was like, "It's not going to work right now." I said, "That's fine." But he made some connections for me. And I ended up at a job for a little while and then about six months later, he reached out and said... Well, I had him on my podcast, and then in the conversation he said, "Will you come to Impulse?" It's like, "Wait. What?"

Remington:
I actually said, "How you doing man?" And there was some silence there. I was like, "You should come over."

Dan:
Yeah. So my lesson then seven months later after that crash, as you said, to me was patience, have confidence in yourself. We don't grow in our comfort. We grow on our discomfort. So losing that job, what I thought was the end of the world, ended up being now I get to work with these two, and three, 14, so eleven others. Math is hard. This great team, and coming here to Inbound and walking the halls with these guys, and people are stopping us saying, "Man, I love Impulse. I love what you're doing at Sprocket Talk. I love this." It's like, all right man, I'm where I'm supposed to be. So that growth sometimes has to have a little bit of a dip in order to get higher.

George:
Perspective. As we close out, I'll be very succinct. My entire career is a happy accident. I get to travel the world and speak to people. I consult multimillion dollar companies on how they should market and sell their products and services. I get to create videos every day that help people get from where they are to where they need to go. And it all started as a high school drop out. So to me it's belief in yourself, and it's the inability to allow yourself to stop. Just keep going, keep learning, keep doing and just know that it's going to work out in the long run. Yeah, there's going to be bumps. There's going to be bruises but if you've ever climbed a mountain, you know that the joy is at the top of it. It doesn't matter where you started. It matters where you end up.

George:
Thanks for joining us for an Inbound episode of Sprocket Talk Unpacked, and we'll see you in the hallways.

Dan:
Awesome.

Remington:
Very cool.