#UNPACKED EP 25: Surveys Unpacked
Where should I email this content to?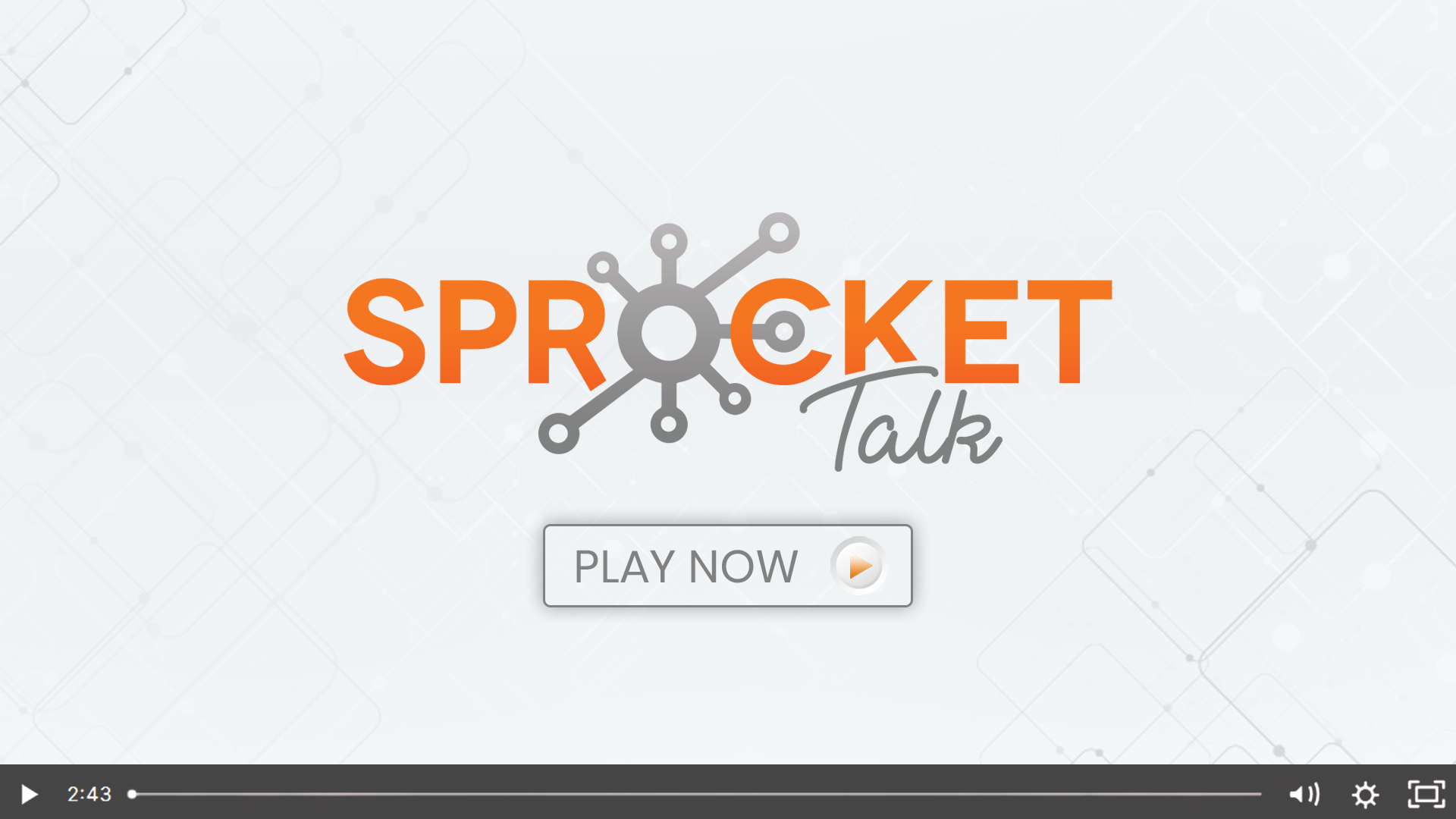 George B Thomas:
We're going live. We are live Remington Begg. How are you doing today?

Remington Begg:
I'm good. How are you?

George B Thomas:
That's good. Man, I am doing great. You know I can honestly tell you that I hate traffic... And when you go to lunch before you're supposed to do a Sprocket Talk Unpacked, sometimes it doesn't work out the best. I'm just going to throw that out there but we are live, we're a couple minutes late, but we're ready to bring you the community value. Remington, there's a couple of things that we decided that we wanted to kind of talk about as we got into these shows moving forward. First of all, if you're watching this, you want to head over to Sprockettalk.com and get your free membership, because with your free membership you're going to get access to the Slack channel and there is an Unpacked Slack channel where you can ask questions along the way as we go through the episode and episodes moving forward.

George B Thomas:
So there is an Unpacked channel in the free membership for you to use to ask questions during the show and to ask questions when you're watching the ones that are in the free membership area that we've done historically, which also by the way Remington today was the christening of our Sprocket Talk Unpacked teaser playlist on our YouTube channel as well, where you made your maiden voyage! No pun intended there, as a little bit of information mindset around calculations and custom score that we released today. So we're going to also give little tidbits of information from these Unpacked episodes out to the YouTube community as well and obviously in hopes that they'll want to watch the entire episode and just get a crap ton of value because that's what we do. So anything else that we need to share with the folks before we actually get going into the content Remington?

Remington Begg:
Survey says no.

George B Thomas:
Oh, I see what you did there! I see what you did there. Because today we are talking about surveys and Remington, do you have any clue what sparked, in my mind, wanting to talk about surveys today?

Remington Begg:
I have no idea, the only thing that I could guess is something to do with my course.

George B Thomas:
Well, no, but we should mention that the course is live and people can go over and become ninjas at conversational marketing and chatbots. It's funny though, it does have to do with kind of the course and Sprocket Talk and diving into what a lot of Sprocket Talk members want to learn about and that is the service hub and leaning into the service hub. One of the things I did, I think it was last week, it might be the beginning of this week heck it might've been on the weekend. I know. Don't preach at me. That's how I roll. I created a customer satisfaction survey that launches on specific pages and what's fun is immediately we had somebody sign up for membership, and I got the notification of this customer satisfaction survey right in my email.

George B Thomas:
We always talk about delighting the customer. It delighted me! I was like this is amazing, getting in real time survey information, micro nugget pieces. And so of course Remington, my brain started to just go of like, man is surveys one of the places where historically I've seen a lot of companies fall short? Yes. Is surveys something that sales teams, marketing teams, and service teams should be using? Yes! Have we had an Unpacked episode where we dove into all the ideas that you, that beautiful brain of yours could have around surveys and doing business in a better way? No! And so that's why we're here today. So I'm going to step off of why we're here and actually ask you, when you think of the conversations of surveys and you think of the holistic business flywheel funnel, stuff that we have to deal with. Where does your mind inherently go and what do you want to unpack first?

Remington Begg:
We get with marketing hub, we are a hundred percent focused on acquisition. When we focused on sales hub, it was still very acquisition focused. It was more towards acquiring the new rather than really engaging the old, if you will. In regards to customers and everything. HubSpot gives us life cycle stages, which are fantastic, but the life cycle stages are really only one dimensional, which says that someone is a customer or not and that's pretty much it.

Remington Begg:
But when we start thinking about a customer who is happy or a customer who is sad, or a customer who is mediocre, your marketing cannot be the same to them. In fact, you may not want to market to someone that's super pissed off it. And so it's as simple as one of the biggest areas where I see the opportunity for surveys is like in the feedback loop at the end. You got that dopamine hit cause someone said, Oh my God you guys are awesome! But on the flip side we could be asking for reviews if someone says, Oh my God, you're awesome, as a thank you or follow up where right now you're really shooting into the dark unless your systems are connected. And HubSpot luckily is connected to HubSpot.

George B Thomas:
Yeah, I love that. And it's fun because you went in the direction of what I'll call sentiment, right? And I know that your brain is there because during your course you kind of talked about different pages and different things that you could do. From a bot standpoint, and my mind was like, man, we can so explode out this conversation to all the things that you're doing and the fact that if you haven't looked at the service hub and looked at the three different types of NPS customer satisfaction, and there's a third survey in there, if you haven't looked at the end of it all, the things that you can do as far as surveys, you should definitely check that out.

George B Thomas:
Now, here's the other piece that I want to kind of unpack is that if you have not gone into the marketplace, and by the way, I'm going to give you this tip, but then tell you, you don't necessarily need to use this tip, but still I'm going to give you this tip. If you have not gone into the marketplace, and seeing what a tools connect to HubSpot to allow you to do surveys, which means you're not doing surveys. Then this is something that I definitely want you to step in and think about because there's an important piece of understanding people or getting to know the humans, that has to happen from the very beginning. And I'll get into that in a minute, but if you haven't looked at survey monkey or other tools that are out there that you can connect into HubSpot and bring that lead intelligence into your CRM, then that's a place to get started.

George B Thomas:
Now, with that said, Remington, here's one thing that I always love to talk about. At impulse creative, we do, which by the way, we're matching, we're twinsies today, we're wearing our Impulse Creative shirts.

Remington Begg:
We are twinsies.

George B Thomas:
We didn't plan that people, I'm just going to throw that out there. But at Impulse Creative, we do this thing called the full-funnel and we'll go through a marketing audit and we'll talk to people about how that we can build a full-funnel and it's awareness, it's consideration, it's decision, and in each step of awareness, consideration, decision, we have where we put in a collect information email and that collect information leads to some type of poll or some type of survey meaning some type of ask. And again, it's not an ask because it's going to serve us per se. Although it does, it's an ask because it's going to serve them.

George B Thomas:
And that's one of the things that I want you to think about when you're thinking about surveys is how can we create these surveys in a way that yes, we learn more about the potential prospect leader customer, but it leverages us moving forward to serve them in a better way. Right? So think about awareness, consideration, decision. Do you have three collect information points in that process of a full funnel campaign? Are you using a survey tool and are you thinking about wrapping it all in a nice little bow up, like Remington said, at the end of it as well?

George B Thomas:
My guess is: Probably not, but my curiosity says let us know, like, comment, email, tweet, set up smoke signals, I don't care. I'm super curious! Yes or no. And you can put it in the chat pane right now too, either in our Sprocket Talk channel or the YouTube chat, yes or no if you're using surveys religiously in your sales, marketing and service. Remington, as we move forward into a little bit deeper, maybe nerdy or strategy or tactic. When you think about surveys, how have you seen them leveraged or how have you dreamed of leveraging them inside of businesses?

Remington Begg:
Yes, so access to information is huge, especially when we're thinking about sentiment. You're talking, right now, you're talking about collecting more data, which is great and I think that's the utility of landing pages that people don't really think about. Like you can have an internal onboarding form, for instance, that gets all the information that's necessary for a salesperson or a guest book for visiting an open house and set up automation off of those things. So there's that data collection and data mining is a really big piece. But when we start thinking about one of the examples I have in the course for 20 chatbots is, I really dig into like the pricing page conversation.

Remington Begg:
So if you know that you have a customer who is coming to your pricing page, that means something slightly different than it means if they're a prospect or a sales qualified lead. And so going back to the sentiment thing, if someone's an NPS score of two, I talked about that in my talk, and they visit your pricing page, that's a five alarm fire while an NPS score of 10 and them coming to your pricing page is like a substantial upsale opportunity. The people who should deal with that are completely different people in your organization in a lot of cases. And so it really, whether you're gathering more information or you're understanding the sentiment, you're going to be getting a lot of indicators of success, but it also defines that user story, which I think is super important and I don't think people think about enough.

George B Thomas:
I love that. So, I want to wrap back around to something and then I'm going to drain for a minute in this next segment that I'm going to go to. So I'm going to wrap back around to where I said check out the marketplace, check out all the survey tools, and I love that you referenced landing pages, because one of the things that I've done historically with other clients that I've worked with in the past is to frame the mindset of just because HubSpot landing pages is called landing pages. And just because HubSpot forms just call us forms, and we've been told that you put a form on a landing page, and it's a conversion point that that's not the only way that you can use the tool. And what I mean by that is we've actually created templates historically where they looked more like a survey page than a landing page, and we've created forms in a way where it was more survey information or intent so that we are actually leveraging HubSpot in itself to build the survey machine.

George B Thomas:
So there was no third party pulling it in. It was exactly what we wanted, and we love this because now it's so easy to have headers for different sections of what would be your survey. It's so easy to ask an initial question and then ask three different questions based on that initial question in those different sections. And so you can get very robust in the way that the major questions you're asking, and the sub questions that get asked because of the answer of those major questions. Now where this gets really cool is you can do smart content based off of the survey moving forward. So depending on how they answered those, if they like to learn versus video versus audio, do we show them a podcast module versus a video module? Like all sorts of micro techniques that you could go into. Now here's where I dream though because I think it's coming.

George B Thomas:
I think there's going to be a day that dependent upon answers inside of a form in HubSpot, you'll be able to say, if they answer this, go to this page. If they answer this, go to this page. If they answer this, go to this page. I dream for that day. Because then off the backbone of a survey, depending on how you answer, what's the biggest hurdle you're facing. And I actually have that in maybe like a five or six major drop down buckets. I can send you to a page that then starts helping you address that problem that you're facing. And now it's a ask, immediate add value, versus ask, and then people wondering, well why did I just give you all that information? Right? So there's some more context to the conversation. So I hope that we can get to that nerdy point. Remington's smiling.

George B Thomas:
So he's about to get nerdy and tell me how you can use some J query or question mark equals something, they probably already do that but I can't wait to hear what's coming. I love reading Remington's face cause I always know he's like, yeah I'm about to be bad to the bone right here. So that's where I would say think about it and I've talked about this historically, Remington, like look use projects as the playbook tool, if you're in professional, use forms as a survey if that's all you've got. And if you want to leverage that way. I'm going to be quiet Remington, I'm super curious to see what you have to say next.

Remington Begg:
So you don't have that functionality in forms right now. I have heard that it's coming. I would love to know when, hashtag HubSpot, but it is accessible right now when we think about conversations... And using chat. So you could do conditions based on answers. So you could recommend content, you could have links to different landing pages depending on the output, and then make it so that, hey, click here to get the answer to your question.

George B Thomas:
So unpack that for a second because, literally, what my brain hears you saying, and I want you to unpack this for the people who are watching this, and I'm thinking too that this may be like a dope tease or section, when you're thinking about surveys and being able to have that functionality that we just talked about. Talk to me about what could be the survey bot.

Remington Begg:
Sure! Yeah, so the survey bot essentially, would be... Let's say it's like multiple steps, or you want to capture... We have a blog subscribe bot, for instance, is the easiest way to do it. So a blog subscribe bot that we run and it gets people to subscribe, but once they subscribe, the blog subscribed bot turns into a what do you think of our content, what kind of content do you prefer to receive? What else would you like to know about? Right?

Remington Begg:
And so that additional bot will drop in and ask those questions. You wouldn't get those questions until after someone's subscribed because we actually care as much or more about the subscribers who are coming back to our site as we do the anonymous. So you can have very different intents but if you were to take that a step further and once they talk about that stuff, if you have rules, it could be based on, so it's like the user story and I'm going to beat this up for the rest of the year for sure, but the user story itself is going to be like, where they've been and where they want to go.

Remington Begg:
Right? And so if it's where they've been is different pages, you could ask them different questions. And I think that that's another piece too, is you don't have to ask questions that you already know the answer to. And a lot of times, I don't know that people take enough time to actually look what's in their portal, if you will.

George B Thomas:
As you're talking, and I started to think about a current HubSpot update where you can actually prioritize your chat flow and how you want it to rock and roll. And I think about the subscriber bot, that you mentioned, and I think about a user who might want a subscriber bot and might want a survey bot and how you could prioritize, Hey, have the subscriber bot fire first once they've subscribed, now fire the surveyor bot, ask them those questions about content and whatnot. I love this idea. Listens, Sprocket Talk viewers and listeners or Sprocketeers, as I love to call you, like the more that you can think about the tool and HubSpot and the strategy that you're doing as a scalpel versus a hammer, that's when you get into these win-win situations. So far, and we'll kind of wrap it up here.

George B Thomas:
I'll give you one last thing that maybe you can share with me. And so far we've talked about A, look at the marketplace. Well first of all, let's start with this. A, look at yourself right now across sales, marketing, and service, which by the way, Daniel Sullivan. I see that you are doing some of this, and I love it. I love that you're a kick-butt, HubSpot user and Sprocketeer viewer. Now, think about yourself, your sales, your marketing, your service. Are you using surveys? If no, let's make that, yes. Look at the marketplace. Can you leverage a third party tool to do those surveys or do you have the technical chops, or the relationship with somebody who can build out a survey landing page and then you could do surveys in HubSpot with forums, or can you do what Remington just talked about and can you have a survey bot in addition to or above and beyond, whatever the forum that is doing this as well and how nerdy or precise can you get with the right questions?

George B Thomas:
Looking at the lead intelligence, knowing what you have, therefore knowing what you need to ask moving forward. Whew. There's a whole lot in there, because again, it comes down to serving the people better because you know them better. You know their needs, their desires, their roles, goals, and challenges. As we've said on this show before. Remington, when you think about, I'm new to this, maybe I'm not doing surveys, I want to do all of this. How do you put kind of a bow on it and say to somebody, well this is the hashtag one thing or maybe the, got you to look for, like where does your mind go in which direction?

Speaker 3:
There's a lot of tools out there that will promise the best kind of surveys, survey responses. You brought up Survey Monkey. I think Survey Monkey is a bad idea because it promotes people to... it's great tool, but a bad idea when you're getting them to engage with your brand, because it advertises them more Survey Monkey than it does your own business. So you can do it for free using the forums tool and if you're thinking like Service Hub, that's when we started, and we actually didn't dig in too heavy on the service upside, but like on the service upside of things, the multiple feedback surveys start to get more of a pro level stuff.

Speaker 3:
You can do feedback surveys using a chat bot without Service Hub, and you can do a lot of these things with the forums and setting up the emails to go out without service hub like it, it's all possible. It's easier with Service Hub, but think about the context of your customers. Think about their pricing example. That's usually what's worked really well when conversations is like how are you going to change things for your prospects based on their sentiment. I think that that's the one thing, if you're working on these marketing and sales initiatives or even onboarding initiatives, how do you measure who they are, what they care about and where they're going right now? You have to ask more questions.

George B Thomas:
Yeah. AKA surveys, questions, surveys without enough, and here's the thing, let's just take it one level before we close this out. By the way, you could have a in-person call or a zoom call or a Skype call and ask questions, which would be a survey or ask three questions in an email, which is really a survey as long as you're bringing that information back into the CRM. So there is like the unscalable still doable portion of this. It really is getting to know them and serve them. Man, Remington, this has been riddled with some interesting technical difficulties. Hopefully you got it fleshed out moving forward, but there still has been a ton of value. If people want to go watch other Unpacked episodes, they can go to Sprockettalk.com/Unpacked We've got all of them over there. There's a ton. This will be episode 25 believe it or not, that we went unpacking particular tools or ideas or strategies around HubSpot.

George B Thomas:
We probably could have a whole other episode that is just Service Hub and the things that you can do with surveys in there. I mean, just the fact that you can now clone surveys and speed up the iteration, and sending out of the surveys as is quite ridiculous. And that just happened recently in an update. But until next time he's Remington beg, I'm @George B. Thomas. This is Sprocket Talk Unpacked and we will see you on the flip side. Hopefully see you inside Sprockettalk.com go and get your free or your paid membership and keep on learning. And of course, of course we can't leave without saying and doing, ah God, here comes toodles in about a second. But with doing some heavy hubs spotting.

Remington Begg:
Toodles!